GASTRONOMY
The hotel offers a variety of options selected especially for you.
Let yourself be carried away by the flavors and embark on a gastronomic trip.
They are two spaces open to the public, with diverse gastronomy and capacity for 300 and 110 people.
In winter, on Saturdays the Brazilian flavor invades the hotel with the delicious
Feijoada from Hugani Trattoria, and at night the weather warms up with the Soup Buffet.

Lunch | 11:30 a.m. to 2:30 p.m. | buffet
Dinner | 7:30 p.m. to 11:00 p.m. | à la carte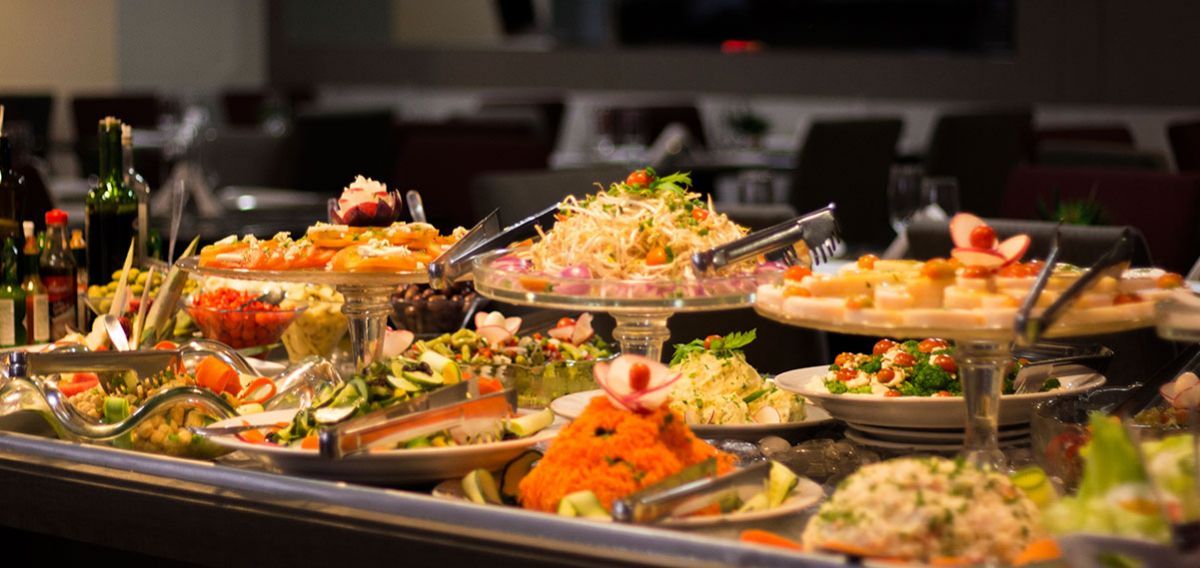 HUGANI TRATTORIA RESTAURANT
SEE MORE DETAILS
With exquisite contemporary cuisine, the Hugani Trattoria Restaurant has a varied menu full of delights.
BELLA CATARINA CONFECTIONERY
SEE MORE DETAILS
Imagine a little piece of heaven from Portugal. A cozy place with divine sweets and cheerful and good-humored people ready to serve. This place exists, is called Bella Catarina Breads and Sweets and is in the lobby of Hotel Sibara.